Safe Sauna Construction with Lewis Jenkinson
February 19 @ 3:00 pm

-

4:00 pm
If you've ever wanted to build a sauna, but don't know how to do it right – you shouldn't miss this talk.
In this presentation followed by a Q&A, the BSS Technical Officer and sauna designer/builder Lewis Jenkinson, talks us through the principles and practicalities of safe sauna construction. The talk is specifically tailored to potential sauna builders in the UK. There will also be plenty of time for questions and discussion.
The event will take place on Zoom platform.
Donations and membeship fees support our ongoing work as a charitable membership organisation with a mission to develop sauna culture in the UK 🙏
Donate to win a sauna guidebook
Your donation is also raffle ticket in a prize draw where we give out one copy of Dr Lassi A Liikkanen's authoritative The Secrets of Finnish Sauna Design guidebook released last year to critical acclaim.
This is from a limited hardcover print run supported by our international parent organisation the International Sauna Association (ISA).
Donate £25 to skip the raffle and claim your own personal copy of the book (UK postage only).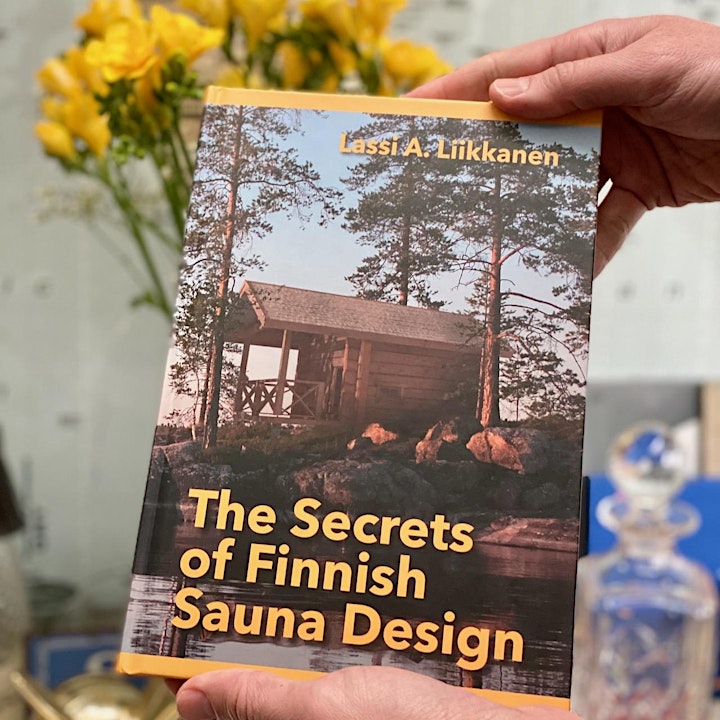 British Sauna Society Membership
If you'd like to join the growing sauna movement and support our mission to support and develop sauna culture in the UK, please consider joining us as a member.
We have three annual membership rates available: £35 individual, £45 joint and £10 for a concessionary membership. Our webinars are free to our members.
Our previous webinars
Most of our previous talks are recorded and uploaded on our YouTube channel. Subscribe to stay informed, whenever we add new content!