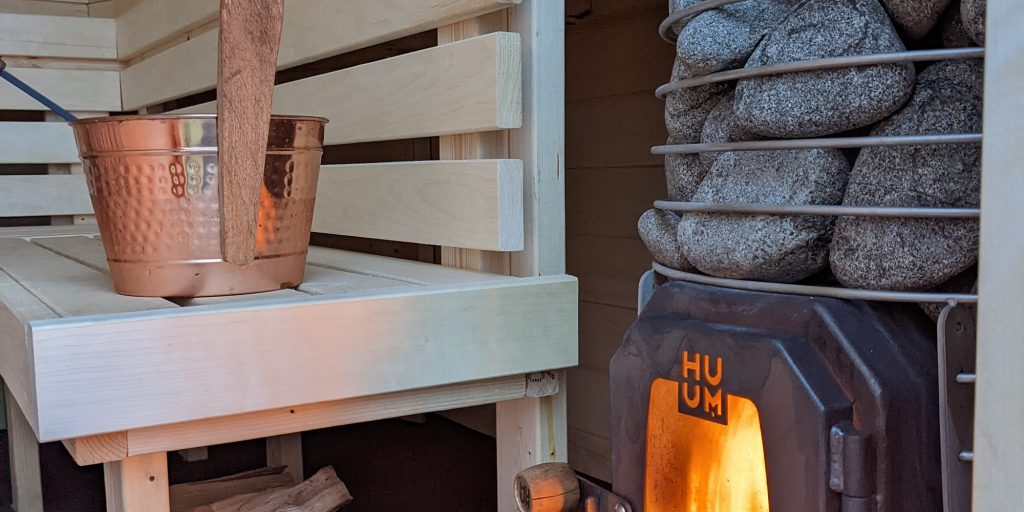 SaunaShare Concierge
Built for sauna hosts.
Guaranteed To Pay For Itself
First Month Free
Get Started and Growing Fast
SaunaShare Listing
Full searchable listing with customizable details, photos, features, and more.
Accept Booking Requests
Customers can select available dates and options, sending a booking request to your email. You can download a PDF invoice or collect payment however you want with no commissions.
Premium Support and Customization
Complete customization of your SaunaShare listing – including custom tabs, contact forms, video, and attributes.
Complete Booking System on Your WordPress Website
We'll set you up with hundreds of dollars of the best booking, calendar, and add-on software available for WordPress (we tried them all) and set your booking process up exactly how you want it on your website.

You can get as fancy as you want with pricing, add-ons, availability, and durations. Get paid directly from customers with 0% commissions. Sync availability with your SaunaShare Listing.

Excellent for multi-day sauna rentals. See full features here.
Press Package
SaunaShare is always looking for opportunities to get sauna hosts covered in local press. We're pretty good at it too!
Event Listings
Your pop-ups and events listed on featured throughout the SaunaShare network to people in your area. New listings and updates done within 48 hours. You can also sync from EventBrite and Google Calendars.
Featured Listings
Get your saunas featured on our homepage, partner websites, category pages, and more.
Become a Partner Builder
Do you sell saunas? Get listed throughout categories and partner websites. Be seen by hosts and renters looking to buy. *Big announcement coming soon.
Guaranteed Results
We'll fully refund any month that bookings through SaunaShare don't pay for the subscription. No questions asked.
SaunaShare Booking Features
Built With PluginHive
Offer Bookings in Minutes, Hours, Days or Months
Allow users to book Multiple Days or Multiple Appointments at a time
Offer Multiple Bookings for the same time slot
Set a Minimum and Maximum Booking duration – For Eg: Users can book Minimum of 2 days up to 8 days
Allow Booking Cancellations—Set a Time Limit until which Cancellations can be accepted before the booking starts
Enable Booking Approvals/Confirmations
Convert your bookings calendar into Overnight Bookings. Allow per night bookings and display the Drop Off and Pick Up date
Email notifications to users and admin for a New Booking, Confirmations, and Cancellations
Email Reminders to users for upcoming bookings
Dynamic total Booking Cost calculation based on number of days or time slots selected
Capture Additional information from the users by enabling the Booking Notes field
Allow Buffer or Padding time between Bookings(Flexible Buffer After/Before a Booking)
Change the Calendar Color to suit your Website Design/Theme
Google Calendar Sync
Staff Management–Add any number of Staff
Sauna Bookings AVAILABILITY
Restrict Customers from booking at the last minute! Set a Time Limit until when customers can book before a Booking starts
Allow customers to book within a Booking Window Period
Restrict Bookings to start only on Certain Days of the Week
Set any number of Weekdays as Unavailable
Set specific time of a Specific Date as Unavailable
Set a specific time of the Weekdays as Unavailable
BOOKINGS PRICING
Manage any combination of Pricing Rules with the flexible Pricing Rules settings
Special Prices based on number of Days Selected
Special Prices based on number of People
Special Prices for Specific Days
Special Prices for Certain Weekdays
Special Prices for Certain Time of Weekdays
Special Prices for Certain Months/Seasons
BOOKINGS PARTICIPANTS
Create People/Participants/Items and attach them to Bookings
Set Price for People/Participants/Items
Create Participant-based Pricing Rules
BOOKINGS RESOURCES
Create Resources to Attach with a Booking, like add-ons and different options.
Assign Resources Automatically or Let Customers Choose
Assign a Price for Resources
SYNC MULTIPLE PRODUCT BOOKINGS –CREATE GLOBAL ASSETS
Sync Booking Calendars between Multiple Products on your store by Creating Global Assets
Sync Booking Calendars with Different Time Durations
STAFF MANAGEMENT
Create Staff and Manage their Availability and Costs using the Assets Feature
BOOKINGS COMPATIBILITY
Compatible with WooCommerce Product Add-Ons plugin–Now create your Bookings form with Unlimited Fields to go with the Bookings calendar using the Product Add-ons
Compatible with WooCommerce Deposits Plugin–Now accept Partial Payments for your Bookings using WooCommerce Deposits
Multiple Language Support
Members get early access and a say in our roadmap.
Here's what we're working on now:
New Sauna Opportunities
Exclusive opportunities to buy cancelled orders and demo saunas from partner builders.
Discounts From Partners
Get discounts on things like heaters and accessories.
Crowdfunding Support
We'll boost your crowdfunding efforts for growing your sauna business, and help supporters redeem awards.
Sauna Publicist
We'll pitch your sauna and events to press, and send interview requests your way ($149 value)
Subscriptions
Offer monthly subscriptions to your most valued guests.